September 2023
Welcome to the September edition of our newsletter! As the summer season transitions into a new chapter, we're excited to bring you the latest news from the Centre. Let's dive right into what's happening this September.
---
Stephanie Smashes Her Fundraising Goal!
We are thrilled to share some incredible news! Stephanie has not only reached but surpassed her fundraising goal. Her initial target of £1,500 was no obstacle for her determination and passion. Through her remarkable efforts, Stephanie has raised an outstanding total which currently sits at over £2,700!
Stephanie's commitment to our cause has truly been inspiring. We extend our deepest gratitude to Stephanie for her outstanding achievement. Thank you for going above and beyond to make a difference.
---
Wellness Reminder: Our Therapists at the Centre Every Week!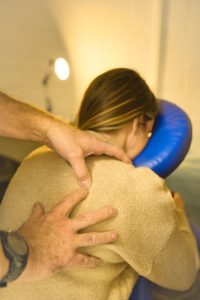 We understand the importance of holistic well-being, and our therapists are here to provide their expertise and support.
That's why we would like to remind you that our skilled therapists are available at the Centre every week. Whether you're in pursuit of relaxation, stress alleviation, or a helping hand for healing, our therapists offer a range of services to cater to your needs.
From rejuvenating reflexology and massage appointments to healing Bowen and Reiki sessions, our therapists are here to guide you on your journey to wellness. We encourage you to take advantage of these valuable sessions.
Book a session today and invest in you. Reach out to us by calling 01322 663042 to schedule an appointment.
Tuesdays – Lily Lou Beauty – Reflexology, Massage, Nail Services & Waxing
Wednesdays – Paul Dunn – Bowen & Reiki
Thursdays – Helen Malcolm – Bowen
---
Lily Lou Beauty – Offers for September
£10 off Reflexology and Full Body Massage appointments!
Reflexology – £25 (usual price £35)
Full Body Massage – £30 (usual price £40)
Exclusive to Swanley Therapy Centre!
---
July Cancellations
Please make sure to inform us of your cancellation intentions promptly. You can reach us via phone, answerphone, or email. The sooner we know the sooner we can contact someone who may be waiting for that space.
---
Dates for Your Diary
October Oxygen Therapy Bookings:
Tuesday 26th September
• For current members ONLY.
• Please ring 01322 663042 on this date to book.
• Currently we cannot accept bookings via email or social media.
Coffee Mornings:
September: Thursday 7th – 10:30-13:00
October: Thursday 5th – 10:30-13:00
---
100 Club
Congratulations to our winner!
85 – Mike Bailey