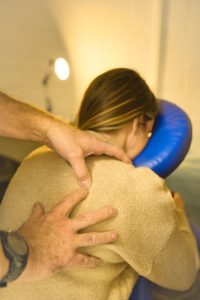 WHAT IS BOWEN THERAPY?
Bowen is a holistic technique that works on the soft connective tissue (fascia) of the body. A Bowen treatment consists of sequences of small moves, each at a specific site on the body. Moves are made on skin, muscles, tendons, ligaments and nerves. A Bowen treatment will also address deeper levels of the body, including fascia and skeleton.
Bowen is designed to stimulate nerve pathways which allow a 'conversation' to take place between different nervous systems of the body. Between each set of moves, the therapist leaves the room to allow the communication process to take place. These breaks increase the effectiveness of each subsequent set of moves.
WHAT TO EXPECT IN A TREATMENT SESSION
Therapy session are very gentle and non-invasive. Bowen moves are made over specific points on the body either on the skin or through light clothing. Treatment is suitable for all age groups. A therapy session usually lasts from 40 minutes to 1 hour.
BOWEN MAY ASSIST BY COMPLEMENTING AND SUPPORTING ALLOPATHIC TREATMENTS FOR:
Allergies and Asthma
Bladder and Bowel Problems
Dizziness and Ear Problems
Emotional Problems and Stress
Fatigue
Headaches, Migraines, Sinus Problems
Menstrual and Hormonal Problems
Poor Mobility
Skeletal and Muscular Problems
Sports Injuries
For more information please visit The Bowen Association UK.
PAUL DUNN – WEDNESDAYS
Paul Dunn, an experienced Bowen Therapy practitioner, has appointments for Bowen Therapy on Wednesday mornings.
Paul is a full member of the The Bowen Association UK and currently practices in hospitals where he works with patients whilst formulating the Bowen Policy for the Trust and also working on a research project.