Swanley Therapy Centre was delighted to host a visit by Michael Fallon, MP for Sevenoaks and Secretary of State for Defense, on 11th March.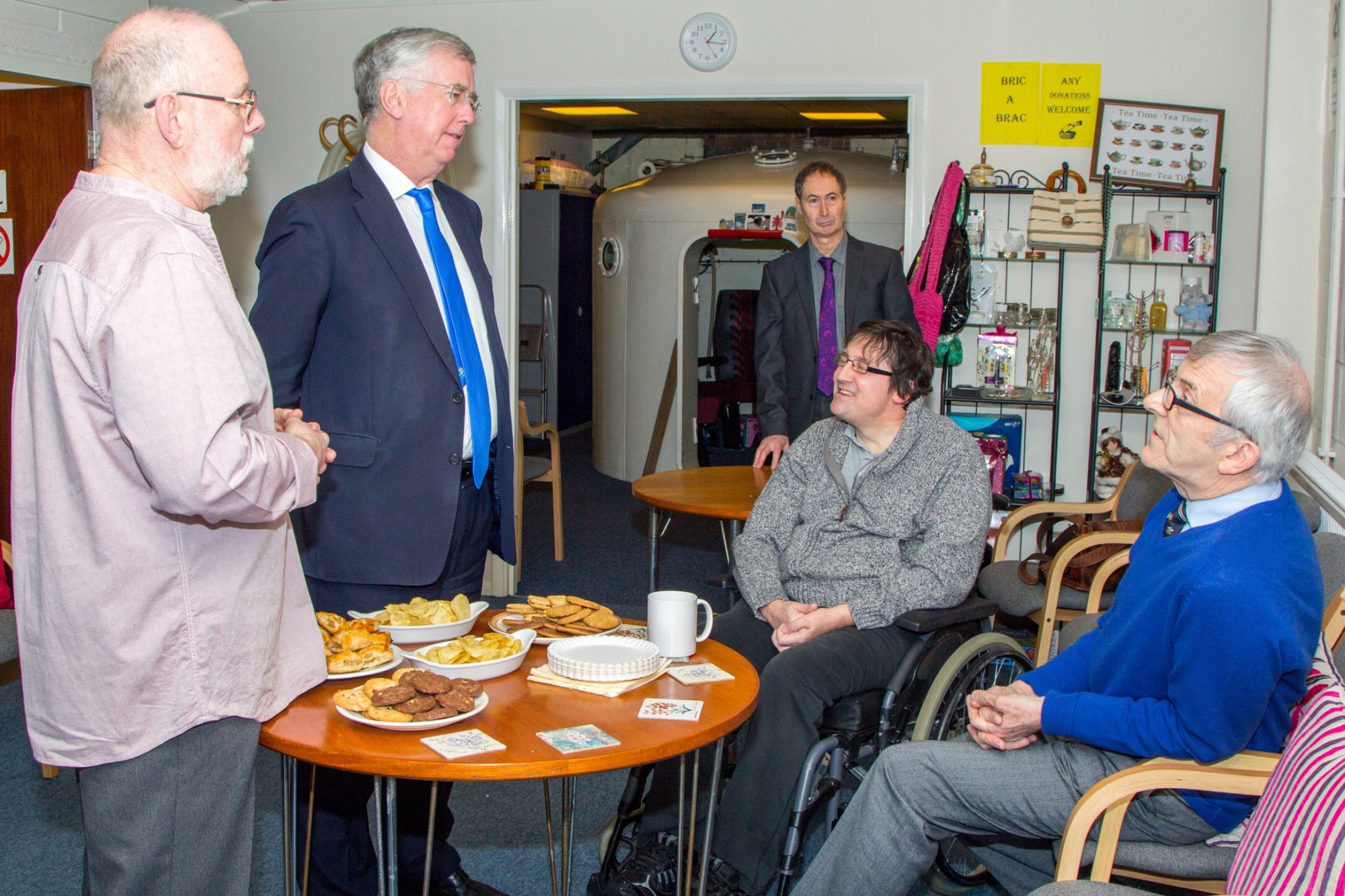 Mr Fallon met with trustees, volunteers, and members of the Centre as well as local Swanley Councillor Victor Southern.
Mr Fallon also showed interest in the work carried out at the Centre, while manager Deborah Clarke explained how the oxygen therapy is carried out and how the Centre runs on a day to day basis.
We are very grateful for the time Mr Fallon spent with us at the Centre today.