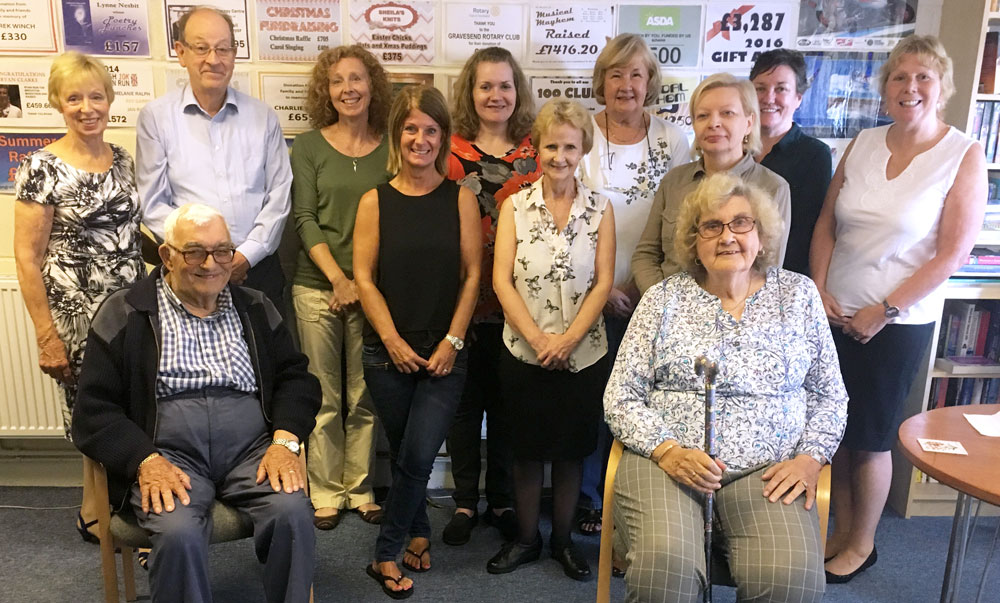 Our fantastic team of invaluable volunteers are friendly and enthusiastic about the Centre. They mainly help to run our oxygen therapy sessions and also help out with our fundraising functions.
Gaynor – Chief Operator
Gaynor has been volunteering and supporting the Centre for about eight years and is our chief operator responsible for training new chamber operators.
Ted and Eunice
Ted and Eunice have been loyal supporters of the Centre since it's inception back in 1984.
Sheila
Sheila has been a regular volunteer at the Centre for over 10 years and is also a member of the committee.
Frank
Frank has been volunteering at the Centre as a chamber operator for six years.
John
John and his wife Shirley have been supporting the Centre for five years. John was a regular face until moving away but still supports the Centre by operating when needed and helping at our Afternoon Tea fundraising event.
Dawn
Dawn has been volunteering at the Centre as a chamber operator since 2012.
Tracey
Tracey is one of our newer volunteers but has been coming to the Centre for a few years to socialise with other MS sufferers and utilise some of our other therapies.
Lynda
Lynda is another new member of our team and is currently training as a chamber operator.
Lidia
Lidia is our newest volunteer and is currently in training as a chamber operator.
If you would be interested in joining our volunteer team then please take a look at our volunteer page for more information on how you can support the Centre.